ROLE: ART DIRECTOR & DESIGNER
As experts in the data industry we wanted to create a highly personalized, data centric weekly summary email.
Create intelligently packaged insights that were relevant to each individual user to increase customer retention and overall engagement. 
I worked with the data science team to create a comprehensive list of all the types of data we could showcase in the email. The gathered data stems from searches executed by the user, or accounts and key terms they have chosen to monitor. 
Next I brainstormed on ways to package the data that are most useful to someone using our established customer personas. Ex: a Father focused on the security of his family, or a younger demographic worried about their total presence online.
We got alot of inspiration from fitness and financial tracker dashboards.
Next I created a set of custom layout modules that could be paired together to create a variety of customized emails. Not just for the weekly summary email,  but for use in building our entire email communication program.
​​​​​​​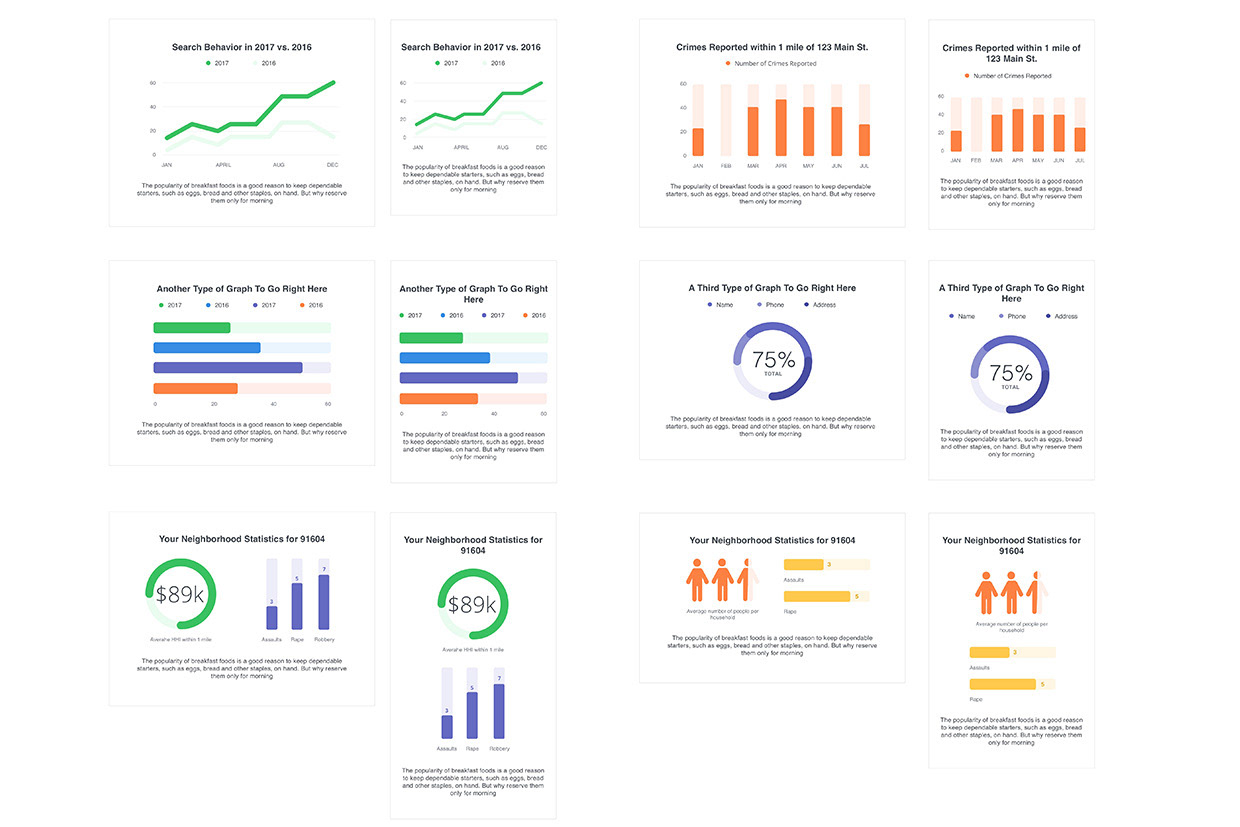 A new streamlined process that 
decreased design and build time by over 50% 
and

increased CTR by 12%

and

lowered Unsubscribes by 8%