In Q4 of 2017 we began to notice that our dropoff rate on the payment page was growing steadily, approaching almost 80%. Immediately we hopped into action and zeroed in on the final pages in our funnel. We decided to run an A/B test for a 1-Step vs. 2-Step Payment Page, while also optimizing the page sent prior to checkout. 
We created a brand new page in our flow that served as an education piece. The goal of this page was 2 pronged: 
1. To become more transparent earlier in the flow that this is a paid service, and to speak to the value of a membership.
2.  To educate the consumers around what data sources we use, and what kind of information we gather.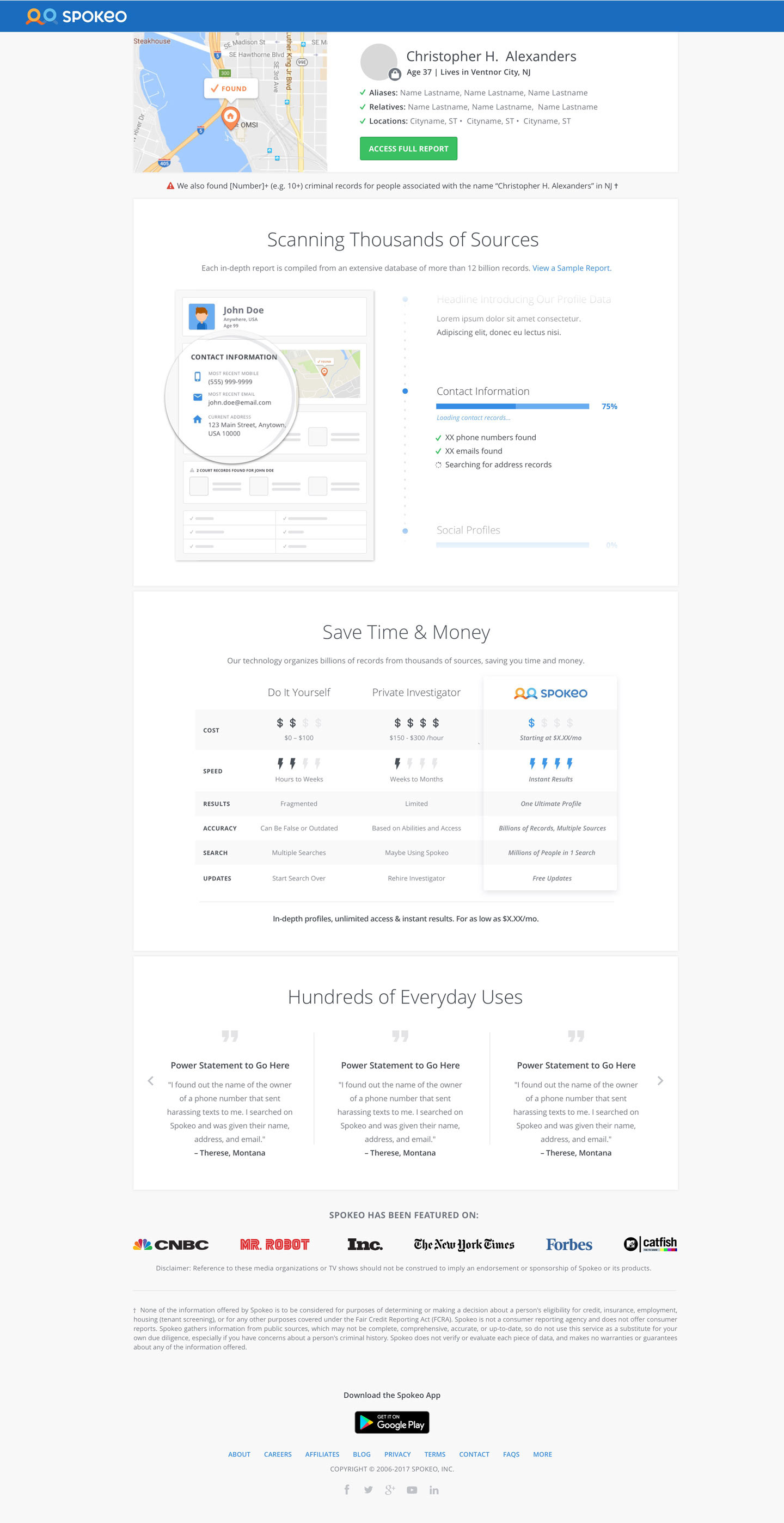 For this version of the test we got rid of a ton of junk on the page and focused in on highlighting the plan pricing and having and easy to use payment form.

For the second half of the test we broke up the payment process into 2 steps.