ROLE: ART DIRECTOR + DESIGNER
With Wayfair being a technology company (who happens to sell housewares), all software is custom built in-house. We set out to revolutionize display ad marketing by building our own platform that allowed us to speak to customers in a much more customized, and personal way.
YoY we saw a continuous positive ROI from our branded display ad campaigns, with it being such a cost effective and easily testable medium we set out to improve the experience. Where most brands typically serve up recently viewed or recommended products, we wanted to take advantage of the full control we had using our in-house platform to provide customers with ad content tailored uniquely to them. We saw this as a chance to reinforce the Wayfair brand and it's value propositions; as well as, provide additional content, provide "smart" product suggestions and address barriers to purchase based on where the customer is in their lifecycle.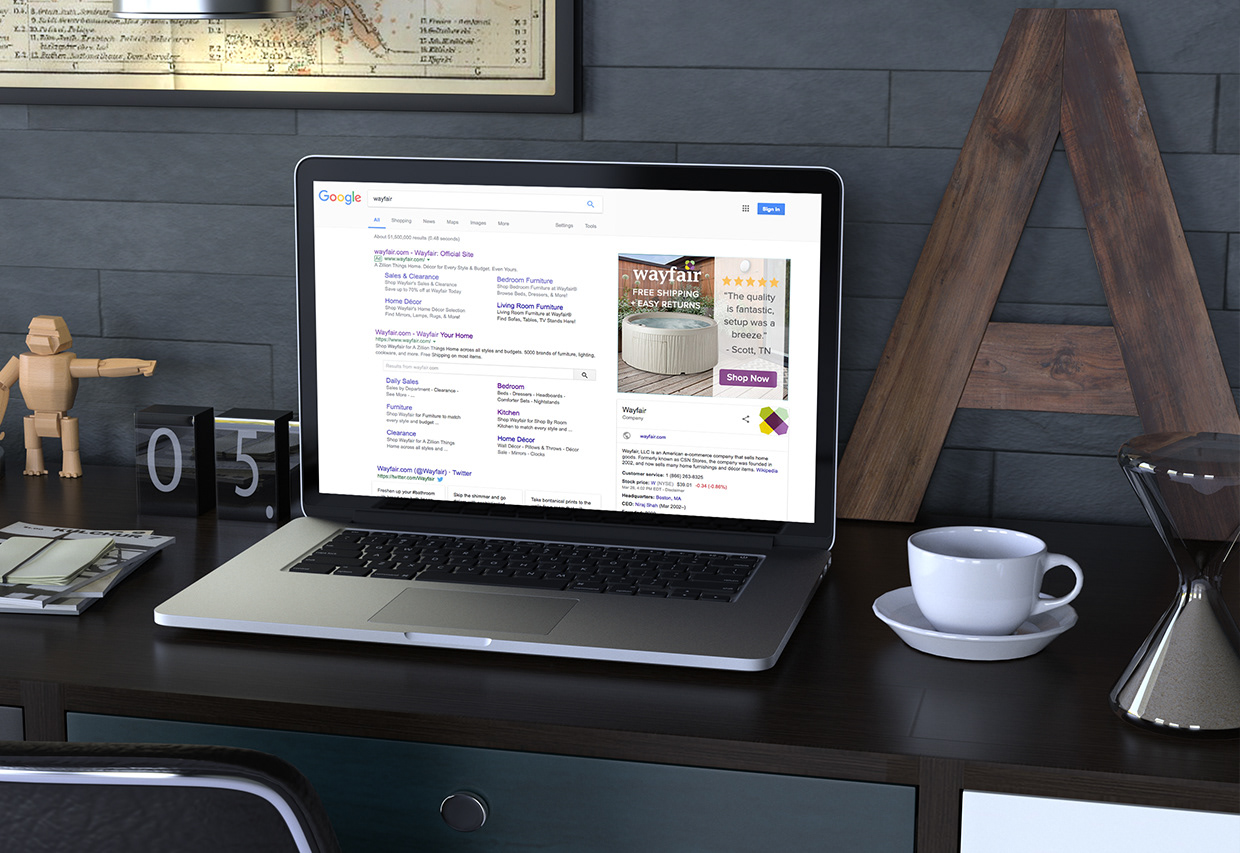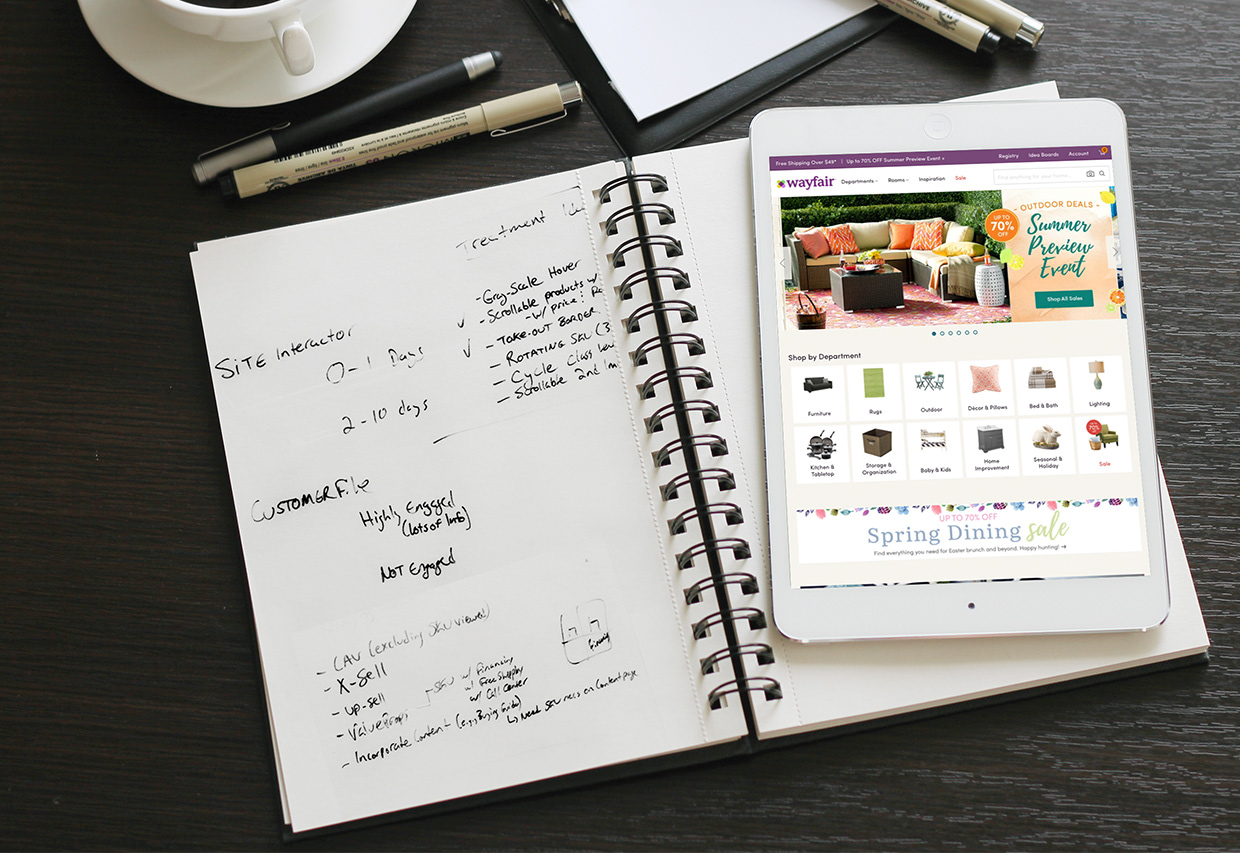 Create a disruptive series of ads, varying in degree of disruption.
Reinforce Wayfair branding, in a whimsical way - ideally through motion.
Use creative that will resonate with our four core identified demographics.
Use copy to address various barriers to purchase learned from focus groups.
Concept ads with various types of shop-able content (i.e.: not just recently viewed products).
We worked closely with the Data Science team in order to come up with a strategy for how the ads should differ based on what point in the life-cycle the customer fell and identified 3 main groups: 
Purchase w/in last 30, 60 & 90 days
Un-engaged customer
​​​​​​​
Next we collaborated with the customer retention copywriting team to come up with headlines that improved upon our typical "Up to 40% off Everything Home", coming up with ideas like:
touting our best-in-class customer service
Curation and styling tips
Finally we joined forces with our development team to improve upon our suggested products algorithms. 
For example, in the past if you bought a coffee table, in a display ad you might be served up a bunch of random items, or even worse, a whole slew of coffee tables. 
We wanted to go one step further, if you bought a coffee table, it might be safe to assume you are refreshing your living room, so we could show you end tables in the same style, couches, etc, or alternately, decor items to style your coffee table, or even a how-to article showing you

how

 to style your coffee table!
Design! we took a look at some of our current top performing ads and thought about how we can apply all of the above research and knowledge to create a new set of custom ads
The finals consist of gifs and interactive SWF (converted to HTML5) ads that you can test.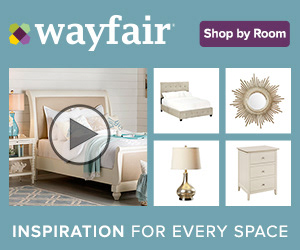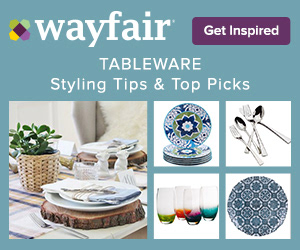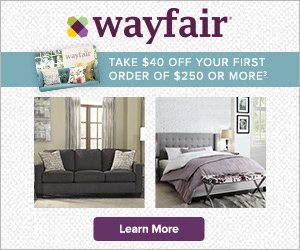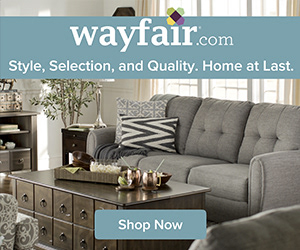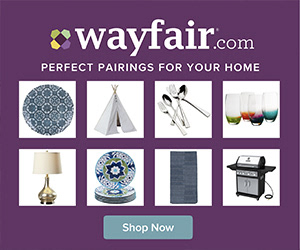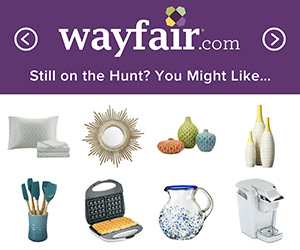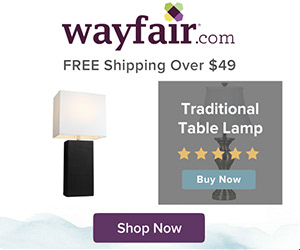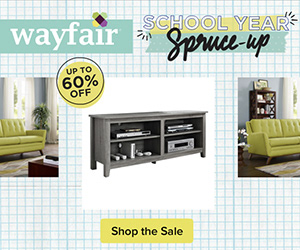 After only 2 weeks we saw an immediate 3% lift in conversions and a 5% lift in engagement
And at the end of the quarter we were up to a 10% lift in conversions
Additional TOP-PERFORMING Wayfair & AllModern Static Display Ads:
Display Ads were one our easiest and most cost effective mediums to test. We ran multiple weekly tests to continue to improve this channel. 
Below are two campaigns that saw a big lift in conversions from. 
For AllModern we found that ads featurng bright colors and were more style focused resonated the best for their customers.
While for Wayfair we found that ads featuring user reviews and a large variety of products per ad converted at a much higher level.